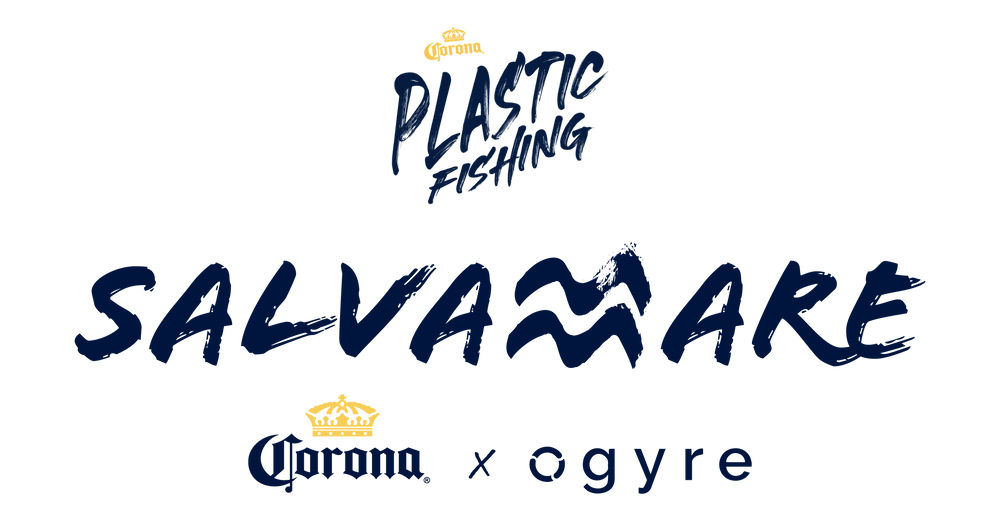 By 2050 the weight of the plastic in the Mediterranean Sea will exceed that of the fish.
As part of Corona's global Plastic Fishing project, Corona and Ogyre have come together to create Salvamare, a collaboration designed to raise awareness and take concrete action to safeguard the ocean.
CORONA X OGYRE FOR THE OCEAN
Corona is a brand that was born on the beaches, deeply connected to nature. In the summer of 2021 it became the world's first plastic-neutral beverage brand, and now it wants to take another step forward in the fight against ocean pollution. Hence that project with Ogyre, the startup B Corp that protects the sea and incentivizes local fishermen to bring back to shore the marine litter they recover during their activities, remunerating them. The ocean litter is then sorted and disposed of properly and is directly linked to a collection called "Salvamare."
Tote, swimsuit and shorts - each product contributes directly to removing kilograms of marine litter. In this way anyone can support fishermen and protect the future of our ocean.
SAVE THE OCEAN WITH SALVAMARE.
WITH EACH PRODUCT YOU'LL REMOVE MARINE LITTER AND YOU WILL PROTECT HABITATS AND COASTLINES.
LISTEN TO ANTONIO AUGERI, CO-FOUNDER OF OGYRE, TO DISCOVER THE MISSION OF THE SALVAMARE INITIATIVE.
"A LIFE DEDICATED TO THE SEA": LEARN ABOUT BENEDETTO CARPI'S STORY AND HOW, WITH SALVAMARE, HE HELPS PRESERVE HIS PASSION.
TOGETHER WE CAN MAKE A DIFFERENCE
OGYRE HAVE SO FAR REMOVED 38.901 KG OF LITTER FROM THE OCEAN, BUT THIS IS JUST THE BEGINNING. NOW WE NEED YOUR SUPPORT AS WELL.
BUY OUR PRODUCTS TO RECOVER MARINE LITTER WITH FISHERMEN AND SHARE OUR MISSION ON SOCIAL TO INVITE YOUR FRIENDS TO TAKE ACTION TO SAVE THE OCEAN.